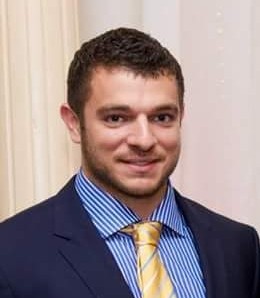 (He/Him/His)
Alex is a limited license clinical social worker (LLMSW) and Eye Movement Desensitization Reprocessing (EMDR)-trained psychotherapist.
Alex received his Bachelor of Arts from Hope College and his Master of Social Work degree from Wayne State University with a concentration in Cognitive Behavioral Therapy (CBT). He has completed clinical training in inpatient psychiatric programs, residential substance abuse programs, partial hospitalization settings, and community mental health. Alex has experience working in both individual, group, and family therapy settings and specializes in the treatment of anxiety disorders, depression, mood disorders, and trauma-related disorders including Acute Stress Disorders (ASD) and Post-Traumatic Stress Disorder (PTSD).
Alex utilizes a holistic approach to therapy, incorporating both psychoeducation and lifestyle changes aimed at detoxifying ourselves from the socially-isolated, fast-paced, sleep-deprived, high stress lifestyles we were never designed for.  With the uniqueness of each individual in mind, Alex utilizes a person-centered, strengths-based approach, using CBT, mindfulness, and EMDR depending upon each individual's needs.
Outside of the office, Alex enjoys living an active lifestyle, reading, traveling, spending quality time with family and friends, watching classic films, and playing with his cat Hudson.