(she/her/hers)
Identifying the authentic self can be one of the most challenging things one faces, finding acceptance in the self is one of the bravest.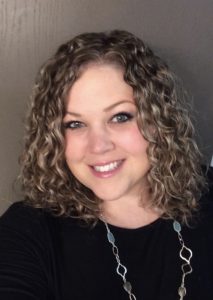 Co-Founder and Clinical Director
Hi and welcome. My name is Valerie Luxon and I am a Licensed Clinical Psychologist, and Certified Eating Disorder Specialist and Supervisor. I often get asked why I choose to work with clients struggling with eating disorders and addiction issues..so let me tell you.
I have felt body loathing, wondering if I was being judged every time I walked into a room, questioning my self worth all because I didn't have what I thought was the perfect body. It wasn't until I learned to accept myself and body for all that I am and all that my body can do for me that things began to change. My worth no longer fell on the size and shape of my body but on my values and personal character. I began living life free of fear and self judgement. I now want to help you on your journey to recovery. My path may not be exactly the same as yours but I know what it is like hiking through the woods. I do know that each path has different routes leading to different choices. I want to help you choose the path that leads you to recovery, self acceptance and authentic living.
Imagine a life where you are able to effectively cope with difficult life circumstances, painful emotions, traumatic memories and distressing thoughts. Self-acceptance and positive long-term changes are attainable. By exploring your emotions and experiences through therapy you can gain awareness, insight and understanding of yourself and behaviors. Through increased awareness, understanding, and skill building you can improve your mood, relationships and functioning.
I have expertise working with individuals with
-eating disorders
-non-suicidal self-injury
-depression and anxiety
-trauma
-addictive behaviors
I emphasize emotion regulation, body image disturbances, trauma/abuse and relationship issues through my direct, compassionate and honest therapeutic approach.
I utilize evidence based treatments such as Cognitive Behavior Therapy, Dialectical Behavior Therapy, Acceptance and Commitment Therapy and Mindfulness based therapies to foster self-awareness, improve confidence and build long term, sustainable changes.
I look forward to the privilege of assisting you on your journey to recovery.
Biography:
Dr. Valerie Luxon is a Clinical Psychologist who works with children, adolescents, adults and families to create long lasting, behavioral and cognitive changes. She provides individual, group and family therapy. Dr. Luxon utilizes evidenced based treatments including Cognitive Behavior Therapy, Dialectical Behavior Therapy, Acceptance and Commitment Therapy and Mindfulness based therapies in her work. Dr. Luxon specializes in the treatment of individuals with eating disorders and those struggling with self-injury. Dr. Luxon also has extensive experience working with anxiety and mood disorders (i.e., depression, bipolar disorder), addictive behaviors, and family conflict. Dr. Luxon encourages a collaborative approach including the individual, parents/guardians, teachers and other professionals. Dr. Luxon's work with individuals with self-destructive behaviors, such as eating disorders and non-suicidal self-injury, include an emphasis on emotion regulation, body image disturbance, past trauma/abuse and relationship issues. Dr. Luxon earned her master's and doctoral degrees in Clinical Psychology from the Illinois School of Professional Psychology and her undergraduate degree from the University of Michigan. Dr. Luxon has worked in a variety of clinical settings including outpatient, intensive outpatient and partial hospitalization levels of care.