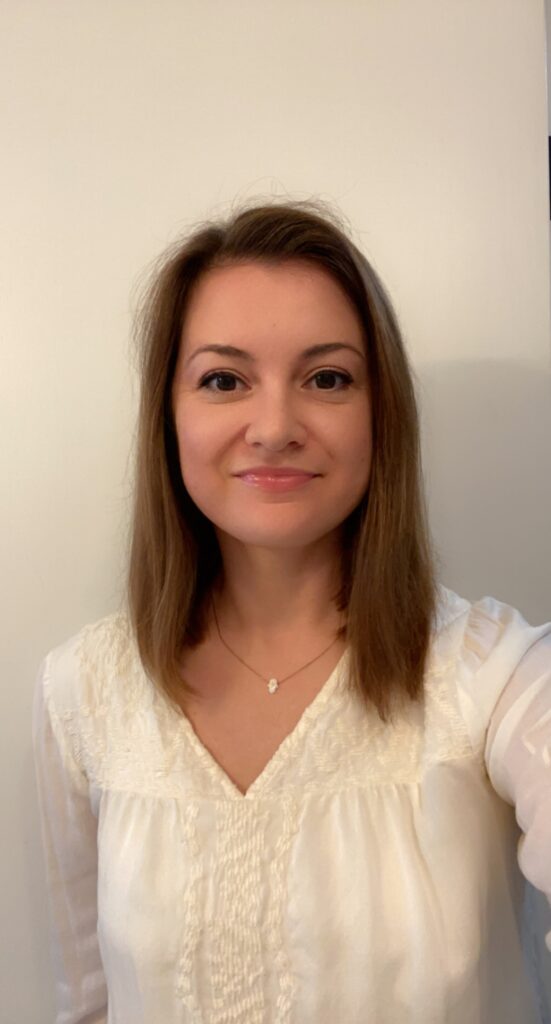 Hello there! My name is Olena Tetyuk and I am a clinical therapist with my Master of Arts in Clinical Psychology.
I know that seeking mental health services can feel overwhelming. As a therapist, I aim to create a safe space for the healing journey to begin. The mind, body, and emotions are deeply integrated, and I believe in taking a holistic approach to therapy along with evidence-based therapeutic treatments. I have worked with a wide range of clients, from adolescents to adults struggling with eating disorders, anxiety, depression, ADHD, self-harm behaviors, and other mental health concerns.
The treatment approach I take is often a combination of evidence-based therapies such as Dialectical Behavior Therapy (DBT), Cognitive Behavioral Therapy (CBT), and mindfulness training. I am a big believer in that our body is a vital component to the healing process and if you are open to it, as a certified yoga instructor (RYT-200) I enjoy bringing mindful movement into the therapy room.
My goal in life has always been to help people on a large scale. I graduated with my B.S. in Nutritional Sciences and a M.S. in Biochemistry & Microbiology only to re-discover my passion for psychology. It was then that I realized that societal issues are often reflected in individual struggles. You are not alone in your mental health journey, and I promise to take a compassionate, gentle, and informed approach to therapy. I believe that every individual has the capacity to heal and thrive, despite all the challenges of life.