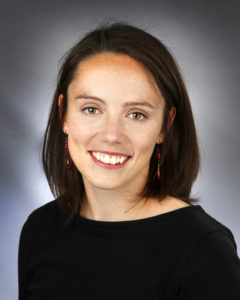 Dr. Walsh is a licensed clinical psychologist who has worked extensively with teenagers, adults, and families and specialize in the treatment of personality disorders, self-injury, and anxiety. She also has significant experience working with eating disorders and eating issues including binge eating and emotional eating. She has worked in residential, inpatient, and partial hospital levels of treatment for adolescents and adults. She also provides psychological assessment with an emphasis on the diagnosis of severe psychopathology and personality disorders.
Dr. Walsh participates in MYBody's Intensive Outpatient programming, and heads facilitation of MYBody's adolescent and adult dialectical behavior therapy groups.
She received her doctorate in Clinical Psychology from Wichita State University. She has received formal training and experience with Dialectical Behavioral Therapy (DBT), Radically Open Dialectical Behavior therapy (RO-DBT) and Acceptance and Commitment Therapy (ACT). She has facilitated DBT skills groups and provided individualized DBT treatment to adolescents and adults for several years.
She strives to provide a warm, accepting, nonjudgmental atmosphere emphasizing the use of evidence-based treatments such as Cognitive Behavioral Therapy (CBT). She focuses on applying mindfulness and related behavioral skills to help clients learn to tolerate distress, manage emotions, and increase their overall quality of life.